NEWS FROM WEEK ENDING 2nd October 1999

FANS ON THEIR WAY BACK
Wycombe's game with Reading on Saturday was the first chance for fans to show their support for the team since Lawrie Sanchez criticised the local community for not supporting the Club. Sanchez was upset that only an estimated 4,000 Wycombe fans turned up for the return leg of the Worthington Cup game with West Brom. The comments have prompted Sanchez to be linked with vacant Reading job as well as splitting fans' opinions on the good intentions meant by the comments. Some fans were demanding that the 'stayaways' made an effort to get to the Reading game while others believed that Sanchez's off-the-cuff remarks may just keep them away longer. The official attendance for the Reading game was just over 7,000, Wycombe's biggest gate since Sanchez's first game in charge against Fulham last February. Next Saturday (9th October) Wycombe entertain Cambridge at Adams Park where the missing fans will have the chance to fill the empty 3,000 places.
Wycombe have been making steady progress in attracting back the missing fans ever since Sanchez arrived at Adams Park last February with the quality of football and entertainment levels reaching new heights for the Club. There were record Season Ticket sales during the summer and home attendances this season have averaged around 5,400 compared to 4,400 for the same period last season. As many football clubs have seen, it's a slow process to build up support but Wycombe appear to be on the right track. If the team continue to deliver and if the fans can be encouraged to stick together, spread the good word about Wycombe Wanderers, the missing fans (and new fans) will gradually return and Sanchez's plan to get into the First Division within three years (with Wycombe!) will be nearer reality.


RED CARD NIGHT
Wycombe fans missed out on the chance to question Manager Lawrie Sanchez in detail about his future intentions when he had to leave early at the fans forum held in the Vere Suite, Adams Park on Thursday 30th September. Sanchez was suffering from a sore throat as he joined referee Mike Hansley and assessor Tom Bune for an evening dedicated to discussions about refereeing. Club Captain Keith Ryan was also in attendance and concluded the evening by stating that with Lawrie Sanchez "We've got someone who's definitely heading in the right direction" An enthusiastic Ryan went on to say "With the games we've played we should be top of the league, confidence is everything and we're beginning to get that confidence" The event was organised by The Official Wycombe Wanderers Supporters Association and provided an enjoyable evening.


MO GETS IRISH U-21 CALL-UP
Mo Harkin has been called up for the Northern Ireland Under-21 squad for the game with Finland on 8th October. The surprise call-up came after he was watched by Irish scout Chris Nicholl at a recent reserve game at Adams Park. Harkin has played just four minutes of First Team football in the last year and has still to prove his worth to Manager Lawrie Sanchez.


LOAN KEEPER SIGNED
Wycombe have signed West Ham and former England Youth Team goalkeeper Steve Bywater on a month's loan. 18 year old Bywater has been tipped for major honours in the future and made his Wycombe debut on at Blackpool on Saturday 25th September after Martin Taylor and Mark Westhead picked up hamstring injuries against Bury and West Brom respectively. Bywater joined West Ham in February 1998 for a £300,000 fee from Rochdale before he even made his Football League debut.
Other news has seen Dave Carroll sign a one year extension to his contract that will keep him at Adams Park until the end of the 2000/2001 season.


IT'S A FAMILY AFFAIR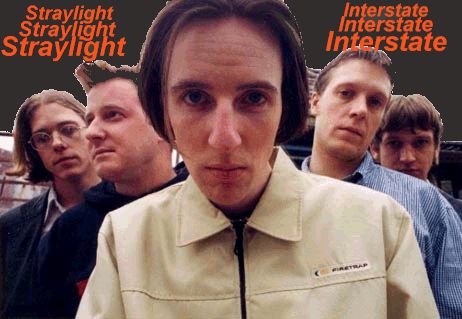 Wycombe fans may have read in the local press that former Adams Family fanzine contributor Jon Dickinson had his car stolen during the recent visit to West Brom. Dickinson also had to fork out a £120 taxi fare home after missing the last train back to Wycombe. The Adams Family ceased production in April 1998 after six years amusing Wycombe fans but Jon and other contributors to the fanzine have been keeping busy with the formation of Straylight Interstate. The five piece band have played locally and also appeared in several showcase gigs in London, including Camden Underworld, Cairo Jacks and most recently Camden's Dublin Castle. The band play all their own material, with latest addition being a track called Devine. Influences include sounds derived from the early 80's new wave scene coupled with a 90's rock edge. Fans of Joy Division, The Fall, New Order, The Cure, U2, The Doors and The Manic Street Preachers will hear enough to be impressed. The band released their first CD in the summer featuring tracks We Got Soul, Picturesque and Bad Money. The CD is available from Scorpion Records High Wycombe.