FROM THE ARCHIVES
AUGUST 1997
ALL THERE IS TO SAY AND KNOW ABOUT WYCOMBE WANDERERS ON THE INTERNET....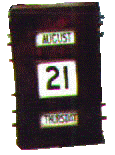 WWISC FORUM 21st August 1997
featuring Wycombe Manager John Gregory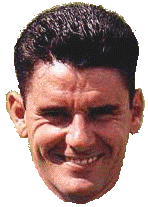 Wycombe Manager John Gregory kindly took time away from buying the new Oasis album to attend a Supporters Forum at the Trades and Social Club, High Wycombe. A turn out of about 70 Wycombe enthusiasts gave the gaffer a good range of questions that he answered with an open attitude and in an extremely informal manner. "I carry all your dreams and hopes.. I'm proud to do that" stated Gregory as he prompted for the first questions of the evening - incidentally, 2 days before the first win of the season at Blackpool.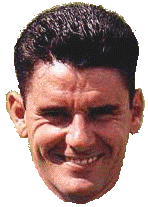 Gregory confirmed that Wycombe were still looking at non-League players but bemoaned the inflated prices currently being asked , coupled with the cash problems at Wycombe. "We've spent £300,000 on 8 players and got back £160,000" He went on to add that WW were looking at 20-21 year olds in the Football Combination and Pontins League and cited Paul Read as the perfect example. "Regardless of how may goals he scored in Arsenal's reserves he would not have got in the First Team" stressed Gregory and talked of "value for money" from such deals - Paul Read costing Wycombe an initial £35,000, increasing to £130,000 if he plays 60 matches. The suggestion of tracking foriegn players was deemed too expensive by Gregory despite regular contact with Scandanavian and Australia players. Allegedly players are asking in excess of £100,000 a year, with Gregory indicating that Jason Van Blerk had joined Man City on this type of wage.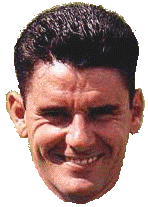 Gregory talked of his hopes to sign Nicky Mohan on a permanent basis. Bradford had quoted £250,000 in the summer but having moved onto a week to week contract, he hoped for a much reduced price. Mohan has since returned to Bradford with the asking price thought to be in the region of £150,000. Gregory added that "I never take the first price - this is well documented with Keith Scott. That's the way we have to do it..we're not Arsenal".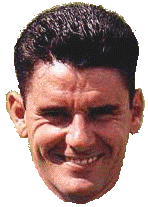 Talking of the lack of a Club Captain, Gregory said "I don't feel we need to have a main Captain" although he went on to state that Jason Cousins would have been his choice but for his pre-season injury. Since then Keith Scott and Paul McCarthy have worn the armband but the Manager admitted "I don't think we have that many leaders in the side - we haven't got a 'Terry Evans'". Quizzed about whether he regretted letting Evans go, Gregory responded with "No, I didn't - I had to try and move the team forward" but acknowledging the respect for Big Tel, Gregory added "He was the only one I lost sleep about of the players I let go in the summer" but claimed that "his best years had gone". Gregory pointed out that he had managed to sign four young players on the equivalent of Evans' wages "There was method behind it..I had to look for a younger 'Terry Evans'" .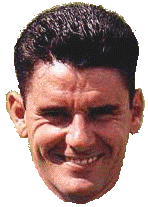 On his future at Wycombe, Gregory referred to the average life of a Football Manager being about 2.7 years - a little longer than a politician. He commented that "Football is very fashionable..young Chairman come into the game who have not got that much of an idea about football but they've got 4 or 5 million in their back pocket. I don't think the patience in the boardroom or on the terrace is the same as it was before."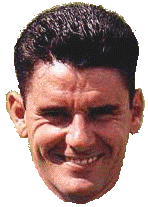 After apologisng for the players not coming over to the fans after the game at Wigan, Gregory said "It won't happen again, I think they were scared to come over.. It's quite easy to come over when we've won.. it didn't happen very often last season" He praised the vocal support at Wigan but went on to say "That's the way you've got to be everyweek, regardless of the score, especially at home."
Questioned why a number of players were released without Wycombe getting a fee, Gregory admitted "That's not far wrong". He went on to explain the situation of offering players a new contract in order to demand a fee. He joked "I was scared he would have accepted it" without mentioning names. He concluded with "We just had to cut our losses" although he was reminded that Matt Lawrence was sold on for £30,000 having been bought for £10,000 under Smith. "I hope he doesn't come back to haunt us" said a cautious Gregory. Moving on to the current squad, Gregory remarked that the central defence was a problem area "There isn't the competition there..I would like to double up in every position. We've got it up front and basically in midfield but obviosuly not at the back"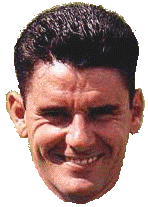 The obligatory questions about playing formations, who should play in midfield, why were certain players being dropped, threatened to turn the evening into an after hours pub debate - 4-4-2, Flat back fours, Christmas Trees, jumpers for goalposts.. time to visit the bar and leave the debate for the budding Andy Gray's in the audience. The evening was resusatated when someone mentioned Mickey Bell. I think we can safely assume that Gregory wasn't happy with the outcome of any of the events - all those at the forum got the full gory story and it really was some shocking stuff (you should have been there shouldn't you!). Sadly we can't publish it here for fear of legal action from the western upstarts with a Chairman who used to play the organs for Bros and the farcical system known as the Football League tribunal.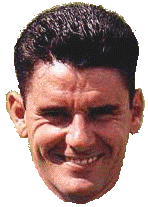 The Manager was thanked for his influence on returning the quarters to the first team strip after last season's fiasco. He went on to assure that the light and dark blue kit would be worn whenever possible at away matches after a comment from the floor that the Club had changed unnedessarily in the past.As the evening drew to a close the Manager was asked if the club could arrange a pre-season tour - Ireland and the West Country were suggested, presemably to sample the delights of the country side and quality opposition rather than one almighty piss-up. After Gregory explained the difficulties of controlling 'grown men' on tour he said "I'll see what I can do, if that's what the punters want".

---
We like John Gregory - It's Gettin Better (Man!!).
---
First published in The Wanderer October 1997 Subscribe now and get your copy
---
Visit the WWISC Home Page