FROM THE ARCHIVES
FEBRUARY 1998
ALL THERE IS TO SAY AND KNOW ABOUT WYCOMBE WANDERERS ON THE INTERNET....
WHO'S NEXT IN CHARGE?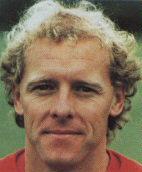 After two weeks of speculation, Youth Team Manager Neil Smillie was appointed as the new Manager of Wycombe Wanderers until the end of the 1997/98 season. Chairman Ivor Beeks informed Smillie of the Board's decision on Friday 13th March but Smillie choose to keep the news from the players and media until after the home game with Plymouth the following day. Smillie's appointment came on the back of an unbeaten run of three games following been thrown into the caretaker role after Gregory's rapid departure.
The short term appointment of Smillie has done little to quell the speculation of who the Club will employ from the start of the 1998/99 season. This is the current list of names that have been mentioned with the task of leading the troops at Adams Park
Neil Smillie - obvious choice following a successful start but is he a big enough name in the eyes of the board?
Eddie May - sacked at Brentford, applied for the job at Wycombe but has already been turned down. So why is he on this list?
Cyrille Regis - hasn't applied because he's on contract as coach at West Brom but says he could be interested - the 'fans favourite' apparently.
David Platt - may have to take a rather large pay cut if he decides to cut his managerial teeth at Wycombe.
Stewart Houston - was at the York game and therefore should be mentioned.. and mentioned only.
Bruce Rioch - already seen at a couple of Wycombe games since Gregory's departure - popular sort of bloke would he want too much loot?
Sammy McIllroy - doing a Martin O'Neill at Macclesfield but 'Maccy' should know their limits - prime to be headhunted but are Wycombe 'big' enough?
Colin Lippiatt - a bit of a long shot this one - he's the brains behind Geoff Chapple's success at Woking and Kingstonian.
Steve Guppy - the fact that he was spotted at Luton is good enough to enter this list. A bit young for a Manager but could teach our lot how to cross.
Simon Garner - also seen at the York game sporting a very trendy short all black hair cut - the fans 'dream-team' Manager.
Terry Evans - Big Tel was mentioned when S**th went. Popular player but not really seen as management material in most peoples eyes. Currently at Kingstonian.
Alan Parry - has offered his services to 'head-hunt' another Manager but why not take the position himself - this level headed fellow has just the touch with referees to follow the path of Martin O'Neill.. to unlimited FA hearings.
Ivor Beeks - could follow Michael Knighton's role at Carlisle - assistant Graham Peart - now this is getting silly.
Some fans are saying that whoever the new Manager is the Board needs to inject more money into transfers. To be fair to the Board, they have made as much money available (and probably more) as possible. There are several other clubs on similar or smaller budgets than Wycombe doing better than the Wanderers - Bristol Rovers, Northampton and Gillingham just three examples. The Manager obviously needs to be a bargain hunter and with a good knowledge of the lower leagues not just Premier League and Division One rejects and has-beens who are only after a good wage in easy conditions. Let's start grabbing a few of the prospects from Div 3 and non-League football and try and accumulate money through selling on a later stage. With the exception of Harkin, the current squad will be virtually worthless in less than two years time at which point we could be even worse off for money than now.

---
Back to the lead story
---