---
Wycombe Wanderers F.C.
January 96 News and Reports
---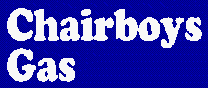 ---
|||||LATEST NEWS||||NEWS FROM DECEMBER 95|||||
---
TUESDAY 30th JANUARY BRENTFORD v WYCOMBE kick off 7.45pm
Wycombe turned in another totally inept performance in front of goal - failing to register one shot on target in 90 minutes. Brentford dominated the game and secured all three points when Robert Taylor slotted home from the edge of the box in the 46th minute. With Wycombe mysteriously missing Terry Evans, Jason Cousins returned in the No.5 shirt but could not inspire the team. Another mystery for Wycombe fans was the choice of kit - yellow shirts with white shirts (blue being an obvious clash with Brentford's red). Even more bizzare - Wycombe changed to yellow shorts in the second half. However, there was little change in fortune and even the introduction of Keith Ryan and John Williams could not prevent a very dissapointing defeat and the players AND manager were left with crys of "What a load of rubbish" at the final whistle.
P.S.Eric Hall was spotted in the pub before the game and it was £13 to sit behind the goal - what a monster night out!
WYCOMBE TEAM: Roberts, Rowbotham, Bell, Howard, Cousins (Williams 69), Brown, Carroll, Patterson (Ryan 54), McGavin, Desouza, Farrell. Sub:Soloman(not used) Attendance:4,668
---
PLAYER NEWS
New boy Matthew Lawrence, signed on a free transfer from Grays Athletic has been ruled out for three weeks after suffering an injury in training on Tuesday. Simon Garner continues his loan spell at Torquay United while Anthony Clarke has been loaned to Hitchin Town and scored twice on his debut. Paul Hyde has returned from his trial at Bournemouth and is back in training with Wycombe.
---
TUESDAY 23rd JANUARY BLACKPOOL 1 WYCOMBE 1
Wycombe went behind on 27 minutes when Andy Priest scored for the seasiders, but a double second half substitution in the 73rd minute changed the game for Wycombe. Desouza and Ryan replaced Williams and McGavin and three minutes later Desouza grabbed the equaliser. This was Desouza's first goal since scoring a penalty against York back in October and takes his total for the season to 10 League goals. So Wycombe keep up their tag of draw specialists but must get three points from Saturday's home game with Brighton to get back into the promotion hunt.
WYCOMBE TEAM: Roberts, Rowbotham, Bell, Howard, Evans, Brown, Carroll, Patterson, McGavin (Ryan 73), Williams Desouza 73), Farrell. Sub:Cousins(not used) Attendance:3,877
---
SATURDAY 20th JANUARY CREWE 0 WYCOMBE 2
Wycombe slumped to a 2-0 defeat at second placed Crewe after conceeding two sloppy first half goals. Wycombe had the best of the opening exchanges when McGavin had a fierce volley saved after 21 minutes. Crewe took the lead, however, on 37 minutes when Mark Rivers' shot from the edge of the box slipped through 'keeper Roberts hands. The real body blow came on the stroke of half time when a Neil Lennon shot, following his run towards goal, was adjudged to have crossed the line despite the efforts of Terry Evans. Smith introduced Keith Ryan and John Williams for the second half and Wycombe dominated . Carroll had a shot deflected over on 50 minutes while 10 minutes later Howard headed just over from a Farrell corner. Controversey came in the 75th minute when Williams was booked for a 50/50 challenge on the Crewe 'keeper. A minute later youngster Matthew Lawrence (on trial from Grays Athletic) was introduced for Rowbotham as Wycombe pressed forward. Further controversey came in the final 5 minutes when first Williams had a headed goal dissallowed (for no apparent reason) and Wycombe's day was summed up when a penalty awarded to the Wanderers for handball was blasted straight at the 'keeper by Steve McGavin. Wycombe finished the better side against a side destined for promotion. Wycombe need to find the net soon before the slide down the table continues. Another tough game is in prospect at Blackpool on Tuesday - while next Saturday we are at home to Brighton.
WYCOMBE TEAM: Roberts, Rowbotham (Lawrence 76), Bell, Howard, Evans, Brown (Ryan 45), Carroll, Patterson, McGavin, Desouza (Williams 45), Farrell. Attendance:4,150
---
MONDAY 15th JANUARY WYCOMBE 1 AYLESBURY UNITED 2
Wycombe lost the annual Berks and Bucks Senior Cup farce by a 2-1 margin to Aylesbury United at Adams Park. United took a 22 minute lead through Mickey Dansey with Wycombe's only notable first half chance coming through a 25 yard effort from Keith Ryan on 35 minutes - ex-Barnet 'keeper Gary Phillips bringing off a good save in the Aylesbury goal. John Williams went close early in second half when he hit the post but Aylesbury went further ahead on 78 minutes through Gary Cobb. Anthony Clarke reduced the arrears in the 84th minute but Aylesbury hung on for their victory.
---
SATURDAY 13th JANUARY WYCOMBE 1 NOTTS COUNTY 1
A spectacular last minute overhead kick from John Williams gave Wycombe a share of the points against Notts County at Adams Park on Saturday. A much improved Wycombe performance would have counted for nothing when County took a 86th minute lead through Paul Rodgers but Williams saved the day after replacing McGavin a minute later. The game marked the return to first team action for Keith Ryan who looked quite lively after coming on in the 77th minute for Desouza.
WYCOMBE TEAM: Roberts, Rowbotham, Bell, Howard, Evans, Brown, Carroll, Patterson, McGavin (Ryan 77), Desouza (Williams 87), Farrell. Subs: Soloman (not used) Attendance:4,980
---
WYCOMBE v QPR Reserves - Saturday 6th January 1996
This match attracted a crowd of just 715 with Rangers obviously fielding a fairly weak side with the first team in action at Tranmere in the F A Cup. Wycombe gave a run out to 17 players and went ahead through Gary Patterson after 33 minutes. QPR equalised 2 minutes into the second half when Michael Mahoney-Johnson headed home a cross. Wycombe won the game when Carroll released Desouza after 65 minutes who beat Sieb Dykstra in the Rangers goal.
---

---